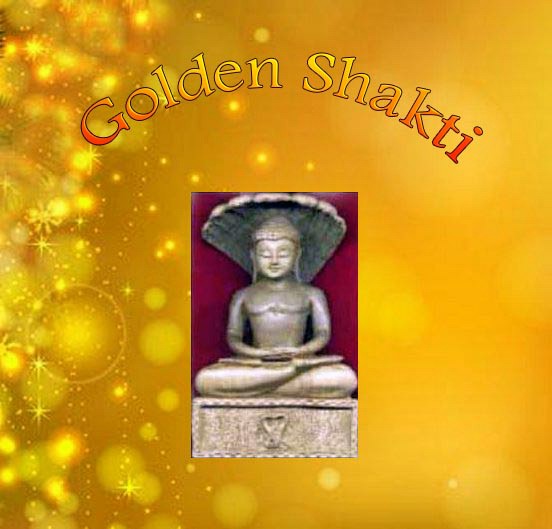 ©
A Quantum Leap!
Prerequisite: Kundalini Reiki Boosters Advanced Version



Founded by: Victor Glanckopf


Golden Shakti's Attunements and Initiations are not taught anywhere else on the Planet!


Golden Shakti will strengthen and increase your energy flow.


The techniques you will learn can accelerate your evolution.


Golden Shakti is designed to compliment, balance and strengthen all your subtle bodies.


These techniques are a very important adjunct to the Attunements and without them progress can be impeded.


You can use Golden Shakti Energies alone or in combination with any other Energies.


Golden Shakti enhances and balances all Attunements you may have received from other Workshops you have taken.


The Golden Shakti Workshop unveils new Teachings, Attunements and Techniques.


Golden Shakti is designed to fully intergrate the Kundalini experience.


There are Three Electric Fire Attunements in Golden Shakti.


Electric Fire Attunements Super charge and balance the Kundalini Fire to a very advanced level.


There are three Supreme Kala Chakra Attunements in Maha Golden Shakti.


The Kala Chakra Attunements are revolutionary and can change the course of a persons evolution.


A dynamic activation technique is taught.


Golden Shakti contains special Heart Attunements. Golden Shakti contains a wonderful Navel Attunement and Affirmation.


Golden Shakti contains Meditation Attunements. Golden Shakti contains very dynamic mental and emotional plane Attunements.


Golden Shakti also contains a 25 minute Golden Shakti Attunement.




PREREQUISTE: Kundalini Reiki Advanced Boosters

Golden Shakti-Practioner-$350.00



---
A Few Testimonials
Hi! Here's my 'report' on my practice this week: the new energies feel really powerfull. I think this attunement has been the biggest leap for me ever. All three attunements feel different, but really great. I've had a really bad time at work. Long days and a lot of pressure. I feel that this week these new attunements have given me a lot of strength. Janet
---
Hello Victor, Thanks for the attunements I recieved yesterday & I really enjoyed our conversation. I felt my body buzzing with energy as I sat & recieved Golden Shakti attunement. I just finished practicing Electric Fire attunement & Kala Chakra Attunements & I feel so much energy its really nice. I have so many questions to ask you really, I think I will practice for now & email you with my questions next week . Its really great that you are sharing this knowledge with me & anyone willing to recieve it. Goodnight & bye for now. Best Wishes, Mohammed
---
Hallo Victor, The last attunement was very strong and there were a couple of sensations I realized e.g. flowing energy in my neck, hot spin, hot feet, body shaking ect. It was a really fantastic expirience and I would like to say thank you. Much Light-Hol
---
Hi Victor, The day after receiving this last workshop was a huge release for me from all of the happenings with my daughter and family and of course being Mother day, was very interesting. And then on Monday the whole of everything is now so much brighter, I feel cleansed and ready to go. I have been practicing and find when I do the GS techniques, that I have a very large presence in front of me opening a door, and then I travel through - wonderful. Also when I do the navel - I find my self spiraling through the tunnel which then opens to a dimension that I have been before, but a long time ago. Blessings, Adele
---
Hi Victor, THANK YOU VERY MUCH!! Your first Attunements lasted 3 hours and a half! Very intensive work in all lower chakras and in the chakra of heart. I have also had some emotional explosions. Yours attunements are fantastic and you are a Big Master. Soon, Paolo
---
Hey Victor, I have recently been working with the Golden Shakti and Maha Golden Shakti energies, they are absolutely amazing, I am sure I have already told you this. Really appreciate everything! Regards, Shannon
---
Hi Victor I wanted to give you an update on my situation after receiving Golden Shakti from you on the weekend. It is crazy! Did I mention it is crazy? IT IS CRAZY!! Why is it crazy, you ask? Well, I have had multiple intense synchronicities every day since Monday (it would take far too long for me to type the individual situations, so just trust me). I used to be slightly intimidated by higher ranking people at work and this was accompanied by a slight internal jitteriness that I did not even know I had at the time, this has completely gone away just as a result of the attunements (not even consciously working with the energies! I feel extremely solid as an individual and really unaffected by any bullshit that transpires within the workplace. I just activated the auric field unifier for the first time. I nearly fell off my chair: Intensive energies, no mucking around, strong, effective, and to the point! I love it!
Although expensive (by comparison to other systems) this attunement, as well as all of your Kundalini Reiki attunements, are worth every cent. I really do mean that, and I am grateful to have been able to receive them from you. I do not know how you create these systems Victor, but they would obviously require a LOT of time, patience, and experience. As a small way of saying thank you I will not ask for my buy one, get one free attunement from you. Many thanks, love, and light. Take care Shannon
---
Hi Victor, I completed the 15 Golden Shakti attunements. Saw a lot of golden light. Felt very light today. Also, this is very healing on my body had a lot less aches and pains today. Will do the Golden Shakti pdf from tomorrow. Thanks, Peshanthahr
---
Hello Master Victor, Your attunements are awesome. I have never had any attunement like this before. Just by the first attunement, I took up to 8 hours before the energy stopped flowing. I started receiving the 1st attunement at 7:00. The time passed by 11:00 (4 hours) but the energy didn't stop flowing. But I have to leave the house for an afternoon meeting, so I had to stop accepting first. When I returned home, I intended to continue. And the energy flowed for another 2 hours until my girlfriend warned him to go to sleep because it was 1:00 Then, when I woke up early in the morning, I continued to receive 2 hours of energy to stop flowing. In the 2nd attunement, it is no different. I take up to 4 hours when the energy stops. I don't know how you do it, but it was awesome :) Theera
---
Important Notes: Golden Shakti Workshop may not be offered on Yahoo Groups, Ebay or similar groupings. All rights are with Victor Glanckopf. Translations in other languages as well as using the text in any format without written consent is strictly forbidden and against the law.
Copyright © 2002
Spiritual Awakening Network is a registered trademark

Spiritual Awakening Network/All rights reserved